About us
If you're ready for some really great Italian cuisine, then come visit us at Lewy's Pizza House in Bathurst. We serve the perfect combination of traditional and gourmet pizzas, homemade pastas and sauces, and sides like wings and garlic bread. Every pizza is simply loaded with fresh toppings like pepperoni, feta, tandoori chicken, mushrooms, and kofta lamb. Some of our more popular pizzas include the Queenslander, Mexicano, Titanic, and the Ghandi. If it's pasta you want, we recommend the Pomodoro or Pescatore. Whatever you're in the mood for, you'll find it here at Lewy's Pizza House. We would be pleased to deliver our food to you home. Just use our online ordering feature tonight.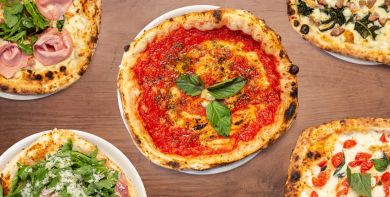 Reviews
Jackie
"Excellent service, efficient cooking time. Easy pickup. Food hot and Delicious!!"
15/02/2020
Sean
"Thank you so much. The food tasted amazing"
28/01/2020
Glenys
"Always yummy pizzas!!"
27/01/2020